EHSAAS - Centre for Comprehensive Psychiatric Care
Dr Manish Sarkar is a prudent Psychiatrist having in depth knowledge in the field and
Psychiatry in Delhi. He is an elite alumni of the Apex Institute of
Psychiatry in India, NIMHANS (Bangalore). He is highly competent to handle a broad range of psychiatric disorders with considerable ease.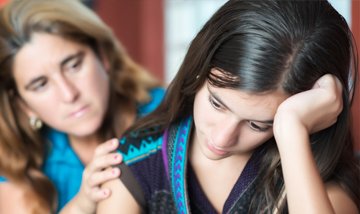 TMS is a new evidence-based treatment for a number of Psychiatric and Neurological conditions.
Transcranial magnetic stimulation (TMS) is a noninvasive procedure that uses magnetic fields to stimulate nerve cells in the brain to improve symptoms of depression. TMS is typically used when other depression treatments haven't been effective. This treatment for depression involves delivering repetitive magnetic pulses, so it's called repetitive TMS or rTMS.
TMS is useful in
Depression
Anxiety Disorder
Obsessive -Compulsive Disorder (OCD)
Mood Disorder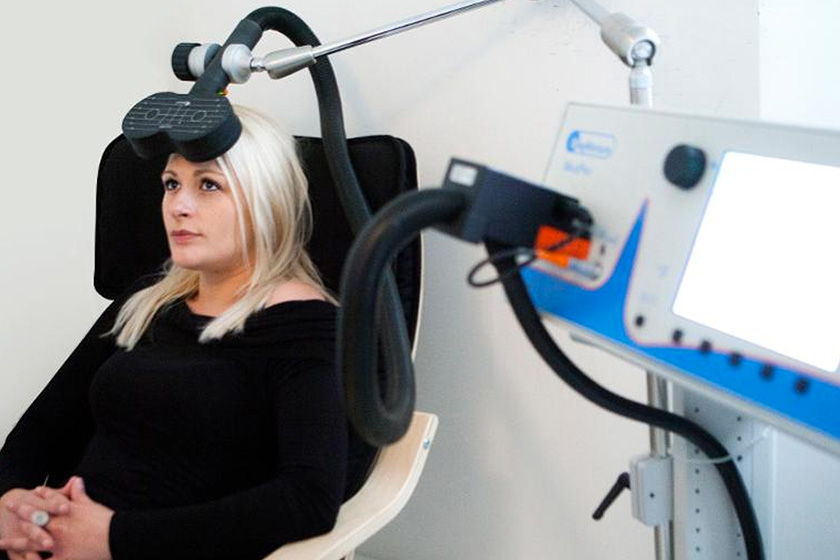 Treatment for alcohol is delivered in many different settings using a variety of behavioral and medical approaches like providing counseling, behavioral therapy, medication and other types of services to persons with substance use disorders and best Psychiatry in Delhi.
Schizophrenia is a chronic, severe and debilitating brain disorder that affects people and top Psychiatry in Delhi. People with the disorder may hear voices they may believe other people are reading their minds, controlling their thoughts or plotting to harm them.
Bipolar disorder is also known as manic-depressive illness is a brain disorder that causes unusual mood shifts, fluctuation in energy, activity levels and the ability to carry out day-to-day chores and best Psychiatry in Delhi. This is different from the normal ups and downs that.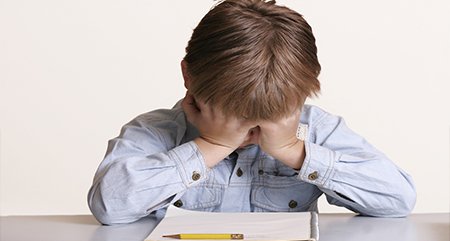 Attention deficit hyperactivity disorder (ADHD) affects children and teens and can continue into adulthood and join Psychiatry in Delhi. ADHD is the most commonly diagnosed mental disorder of children. Children with ADHD may be hyperactive and unable control their impulses.
Autism is a brain disorder that often makes it hard to communicate with and relate to others and Psychiatry in Delhi. With autism the different areas of the brain fail to work together. It's more common in boys than in girls. It's usually discovered during the early school years.
Bed-wetting isn't a sign of toilet training gone bad. It's often just a normal part of a child's development and visit Psychiatry in Delhi. Bed-wetting is also known as nighttime incontinence or nocturnal enuresis. Generally, bed-wetting before age 7 isn't a concern.
Feeling Compassion
Better Learning
Positive Thoughts
Personal life Problems
Listen to Others Carefully
Sadness And Sorrow
Caring for People
Optimism And Happiness
Better Communication

Relief from Your Stress
Ehsaas – Centre for Comprehensive Psychiatric Care is a prominent psychiatric centre. Kindly have a look at our recent video on YouTube & subscribe now to get more videos related to psychiatric care.
MBBS,DPM (NIMHANS), FIPS, FADP
Dr Manish Sarkar is a prudent Psychiatrist having in depth knowledge in the field. He is an elite alumni of the Apex Institute of Psychiatry in India…
Call at: +91-9717755296 , 01141635296
Timings: Monday – Saturday : 10:00 AM – 1:00 PM
Sunday : 5:00 PM – 9:00 PM
Email: ehsaascenter653@gmail.com
Clinic: D-653, Chittaranjan Park, New Delhi – 110019
Dr Manish Sarkar
Rashi Singh
Rashi singh is a clinical psychologist, she has an experience of 5 years. She is specialized in clinical psychology, anxiety disorder, adolecent behavioural issues.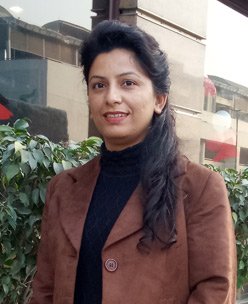 Priyanka Pandey
Consulting clinical psychologist trained in providing special psychological assessment and treatment for clients with a wide range of mental health issues.
Best Psychiatrist In South Delhi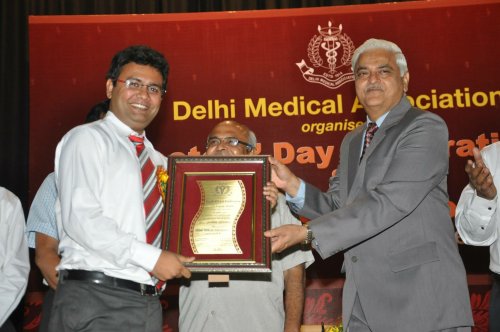 Best Psychiatrist in Delhi . Seeking for an efficient doctor in Delhi? You are at right place! Ehsaas will assure to help you for your utmost well being and superior health condition. In this premium era of technology where each and every individual is engrossed extremely in their daily chores and have no time to share and care with their loved ones, Ehsaas team will make you stand on your feet upright and gain bundles of confidence. Our team includes the Best Psychiatrist in Delhi who promises to treat all your disorders with exclusive therapies and their warm supporting techniques. Our psychiatrist will not only treat all the big shot huddles of your life like Schizophrenia, Bipolar Disorder and so on but he will also help you cure your daily problems of your life such as addiction of alcohol or drugs. It will not only be limited to the hospitalization of the patient but planned counseling sessions will be catered to the sufferer in order to seize all the chaos in their life and best Psychiatry in Delhi.
Our mental health expert is well specialized in reading mind and can easily seek an ultimate route to well being and gentle behavior of an individual. Our experienced team mates can conveniently diagnose, prevent and cure the mental illness of their subject. What to worry for when the Best Psychiatrist in Delhi is involved for your mental well being. Gone are the days when the people of our land were entangled in physical activities, enjoyed the warmth of their family members and ate healthy food. This is what has lead to soaring mental issues in the population. There is a severe need to change the lifestyle of an individual where he or she can eat healthy, breathe healthy and stay in a much positive environment. Negligible personal interaction amongst the family members, lack of time for each other, inclination towards the junk food, immense involvement in technology are all the major reasons for not being mentally well. All these causes affect a person in some or the other way. None can run away from the harmful effects of this pleasing world.
BEST PSYCHOLOGIST IN DELHI
The latest robotic lifestyle can be blamed to great extent, where escalators do not let you put your step forward, cars have made the distance a piece of cake, mobiles have increased the harmful radiations in air, microwave and oven is taking over your health and so on. They may look too tempting but are an absolute cause of depleting mental health and well being. The discovery shows that how the changing term and conditions of a human's life have change the health conditions and too what extent. And it is our human population who is being allured to live in this way with all the pleasures and up gradation. The meaning of living life has changed in dictionaries of various individuals and this is what our Psychiatrist would promote amongst the masses who are or will suffer in some or the other way in future. The ultimate goal is to spread good health, physical and mental strength all around. As we previously stated all about the harmful effects of these radiations and all on our body, now we would proceed with the changes in health, emotional balance and thinking process of our beings. And we feel great to reveal that Ehsaas is all set to cure you by being treated by the 
Best Psychologist in South Delhi
. Being indulged in too many subjects, facing the sky rocketed competition, peer pressure, family burdens, financial problems and so on are what has made the man a weak person inside. These hurdles of life ultimately show them a course towards drugs, alcohol, rigorous smoking, depression, phobias, suicide cases, panic attacks and so on. This will also give birth to behavioral problems in an individual like being immensely aggressive, zero decision making power, disrespect towards the people and things, loneliness and join 
Psychiatry in Delhi
. So the much exposed Psychologist of our Ehsaas establishment will make each and every move to release the pressure of a patient by providing with an apt medication which would not take over the health of the subject, tedious counseling sessions, and latest relaxation therapies and so on.